Monitoring
Get complete confidence in your applications.
Cronly helps you to monitor your applications and get notified when they are down. Works out of the box, no difficult setup required.
It just works.
Set up your first monitor within 5 minutes.
You just set up your monitor in Cronly and add a simple HTTP call in your cron job. Everything else is taken care of automagically.
Set up your first monitor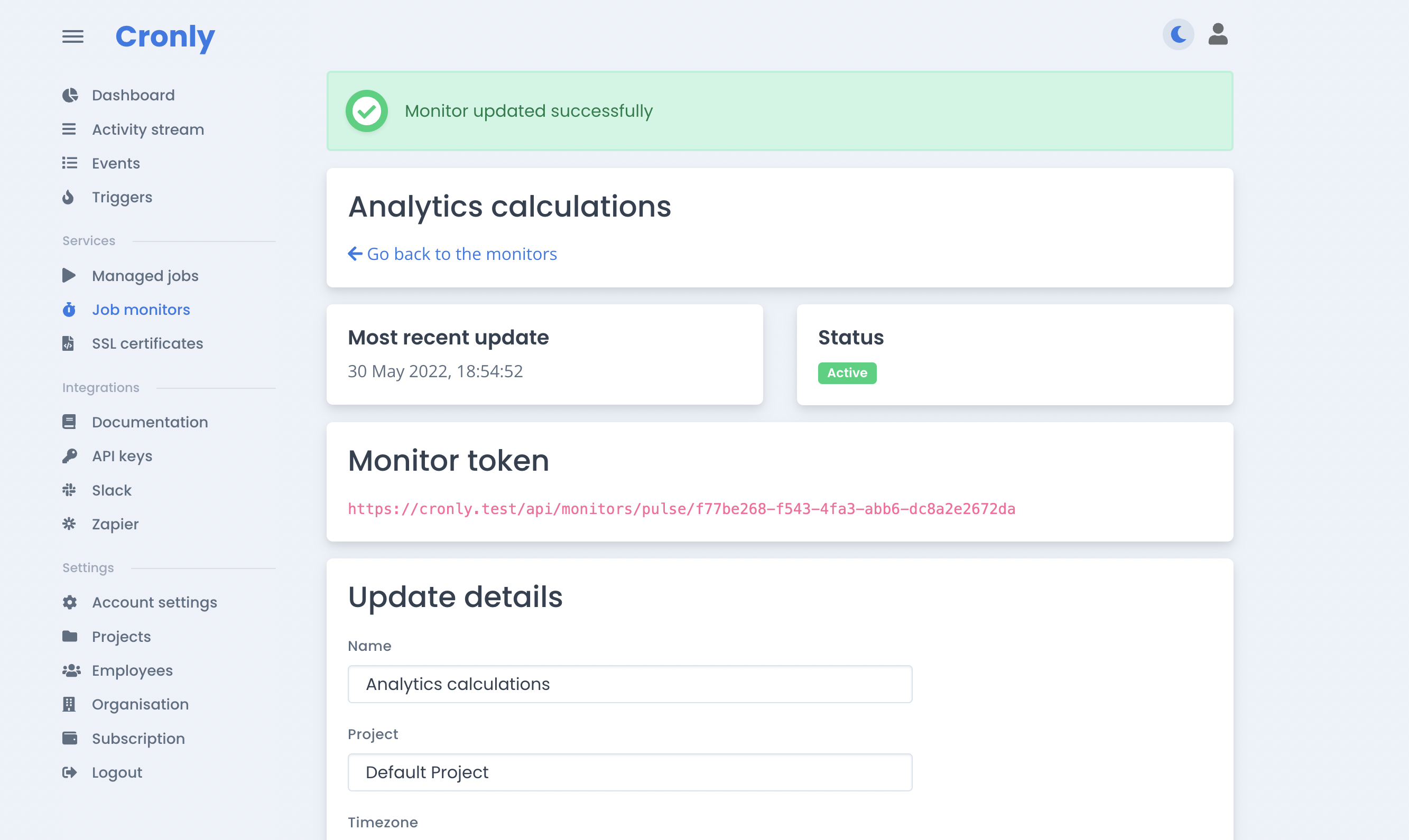 Frequently asked questions
Can't find the answer you're looking for? Shoot us a message on Twitter!
What happens when my cron job fails?

You will be notified, depending on your preferences. You can receive notifications via email, Slack, or other integrations you have set up.

How do you monitor my application?

We'll give you a link to monitor your application. You just add an HTTP call to this URL at the end of your script. If the URL is called, everything is fine. If not, you will be notified.

What happens when my cron job comes back online?

When your cron job goes down, we won't send out new notifications for it, to avoid spamming you. When you've fixed the problem, we'll automatically start the monitoring again.

What does a new monitor cost?

A monitor costs $1.00 per month, or $10.00 per year. If you delete a monitor, we'll immediately stop charging you. You only pay for what you use. Adding extra users to your account won't cost you anything extra. SSL certificates are free to monitor as well.